Been too long, but I'm back to roast some more stupid/selfish/entitled/and all the rest parents here online.
Topic for today is going to be businesses that ban kids. I know, what a dream. If only more places were doing the same. Surprisingly, many people are in favour of this, including a lot of parents to give them their due. But of course, there are the butthurt parents whose lives obviously revolve around their kids and they are unable to do a damn thing without them.
Lets start the madness…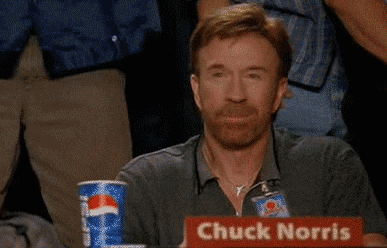 Ah, "kids will be kids". The tired old cliche said by parents who can't control their sproglings. Kids are a "huge part of this world", well no. No more than any other human or animal. Perhaps in YOUR world, but not the one everyone else lives in. Also, nobody cares about your spawn. Also, I think the business will be just fine…
Nobody cares, A! I honestly don't think you and your brood not attending anymore and not recommending it to your two mummy friends will matter to the business concerned.
I thought that was love?! Or money?? I certainly never heard the phrase "kids make the world go round". That's a new one on me, P.  I'm sure these people "was" not always quiet, no. But I would imagine their parents knew how to deal with them if they were being noisy or disruptive, and they probably learned not to be that way. Something a lot of parents today won't do for their own kids.
Well, no shit Sherlock! I'm learning so much here. Kids are disruptive because they are kids. But you see, L, there is this thing called "parenting", and another thing called "discipline". If you own a dictionary, please look these two things up, and then practice them with your own heathens.
And I can only go by my own experience of adults eating out – and if you're asking why adults sit and eat their dinner, quietly talking and not disturbing others, then I can only say they were raised well.
Pretty sure it's spelled "Chuck E Cheese" for one thing.  That goofy little redhead from The Rugrats has nothing to do with it. And I'm not sure from your incoherent sentence, but I think you're saying adults without a child shouldn't be allowed in places where there are kids because anyone without a kid is a possible child abductor… and my response to that is FUCK YOU!!!
"Bratty days"? No. If you're a good parent and not a waste of space, you snap them out of that as soon as they try to throw their first screaming fit. If they try to do it in a restaurant, you pick them up and leave! Learn how to raise kids properly!
Just one word to say here… WEIRDO!!!
Woah, slow down there sweetcheeks!! So now it's only "the left" who don't want to deal with bratty, unruly sprogs? Oh dear, if you met me you'd have to re-think your whole life!!
You say "noise and distraction"… what are your kids doing in these public places? Because you sound like a fucking awful parent. I bet you're one of those who lets them do what the hell they want, scream, shout, run up and down, climb up and jump off everything, go up to people wanting to sit quietly. I'm not going to "stat" at home just because you have no idea how to raise decent kids. Step up your game, or you'll get a lot of people telling you and your brats what they think of you!
Did… did this idiot just liken banning screaming brats from a restaurant to banning black people?? I can't… I haven't even got words for this!!!
Awww… poor mama with no life. Let me answer you, sweetheart… YES!!! Shove a microwave meal in and eat it in front of the 6 O'clock News. You're welcome.
The erm "moaning adults" are not causing a scene, giving patrons a headache and ruining peoples' evenings. Take your screaming brats and fuck off home.
Oh well that's okay then! This bint's kids apparently behave okay, so just let all kids in, regardless of whether they're feral or not. Shut up, Carol, nobody but you cares about your kids.
A few sandwiches short of a picnic, this one. Ban all customers! What a great business strategy. So shrewd!
Okay, where is this restaurant? I don't even like eating out, but I would go there just to give them my money. What makes me laugh is that these places that don't allow kids are SO few and far between. Mama can take her crotch goblins somewhere else in the same street, just not this place. Get over it, you stupid hormonal woman.
Oh dear God!!! Okay, seeing as this is the second post of this kind that I've seen, I will humour this person and explain; No LGBT and No Blacks is banning people on superficial reasons such as the people they choose to date or have sex with, or how much melanin they have. No KIDS is banning people who are often loud, badly behaved, undisciplined and feral. Do you see the difference here? One has a direct impact on the dining experience for everyone around them. Two of them don't. It's not rocket science!
HAVE you though? If that's the case, you're going to places that no kid should be in anyway. If adults are getting that pissed, you're no doubt in a bar or club. Personally, I just avoid very drunk adults, just walk away. You can't avoid badly behaved kids and their shrieking. I know which I'd prefer to encounter!
Haha…ha… That's, really funny, M. Would you prefer they're referred to as sprogs? No? Crotch Fruit? What do you mean, that's derogatory? Erm, BRATS? HEY, SUSAN. COME ON… CALM DOWN!!!!
Oh NO!!! This business have really fucked up. R and his family and friends won't be eating there anymore because of this terrible decision to stop allowing kids. I mean, I don't really see a future for them if R and co are not going to be going there anymore. They just didn't think it through, but maybe it's not too late. If they reverse this decision, allow kids again and send a personal apology to R, just MAYBE he and his friends will start eating there again. Here's hoping. Because that was a very poor business decision!
C… I wonder what that stands for…
Yeah, I was right. The rest of that word is UNT!!! Keep your nasty little snot-nosed five year old away from me or this fork is going right up your… *and breathe*
Can barely decipher this mess of a comment.  But no R, I'm not ashamed in the slightest. Cats? Give me ALL the cats. Sprogs? NO, KEEP THE FUCK AWAY FROM ME!!!
Well it's the newspaper's job to report the news, so I'm not sure why you were amazed at it. "All restaurants allow kids"… oh sweetie, NO! Haha. You have a lot to learn. It's cute that we have another person here so concerned about a business's decision, it's selfless and adorable of them to care so much and this parent actually wishes them good luck. Very sporting of her. However, she's spread the word to her three mummy friends and they are as "amazed" as she is and won't be back there. Her family has also erased it from their minds (I wish this bint would do the same). With these tens of people not going back there, I can only pray for this restaurant's future!
Finally, here is S who certainly got in her feelings about this ban on children. It's almost as if she has no life and this has affected her SO much that she had to write an essay about it. It includes gems such as bashing the elderly, "you were kids once too" and "if you don't like crying kids, don't go there"… she also thinks it doesn't just take a village to raise a sprog, but a freakin' TRIBE! Fuck outta here with that. I'm not part of anyone's village and I'm certainly not getting involved with your TRIBE!
Of course, we finish with the old "our kids will be looking after you in a Nursing Home" on day bullshit. Probably not, seeing as a) I'm not going to live to be old, it's just obvious, and b) Your kids will probably end up on welfare, that's the future most people are heading for the way the population keeps growing.
But yeah, nice essay, mama. Don't you need to get back to the "hardest job in the world" now though?
I can't take anymore of these insane morons – so it's over and out for now peeps. Toodles…